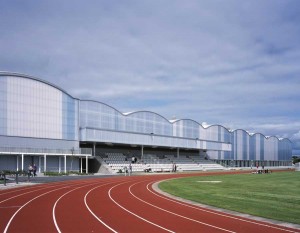 2019/20 Training Arrangements
All training will be held on Tuesdays & Thursdays at Aberdeen Sports Village commencing at 6.30 p.m. and finishes for 8.00 p.m.
Referees in Categories 1, 2, 3SAR, & 3 must explain ALL absences from training to be recorded on a tracker which is forwarded to the SFA.
Therefore, all referees in the above categories are to advise Sandy Roy – Association Manager – to his 'home' e-mail address on a weekly basis of the reason for any non-attendance at Training.
70% actual attendance will be seen as the absolute minimum.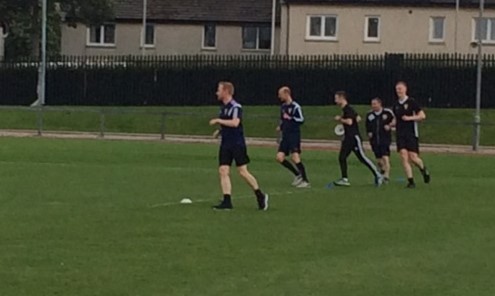 SFA REGIONAL TRAINING DATES 27th October 2019 at Forfar Athletic FC
This training day applies to Referees at Categories 4, 4Dev, 5, 6 and 7.  Further details will be issued through the Association Manager, but note the date for your diary.
Fitness Tests for Season 2019/20
Fitness Tests will be shared through Association Manager.  Keep an eye out of notifications.
CATEGORY 5 FITNESS TEST
Category 5 Fitness Test took place on Thursday 6 September 2018 at Aberdeen Sports Village, commencing at 6.30pm.
Well Done to all that took part and congratulations to all participants who have been updated to Category 5.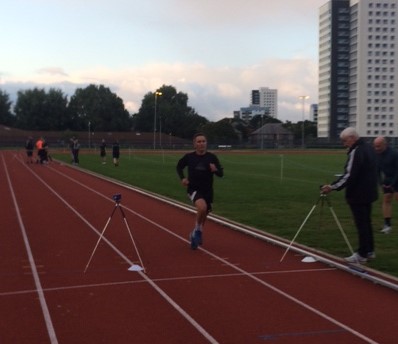 Fitness Test
The FIFA fitness test is completed in two parts;
6x40m sprints (5x30m for Specialist Assistant Referees)
10 laps of the track set up as 75m run, 25m recovery x 4 = 400m track.
SARs must also complete a Change of Direction (CODA) test.
The timings for these are below:
Category 1 – 2Dev
6x40m in 6.0s or less
75m in 15s and 25m recovery of 18s
Category 3SAR and 3SARDev
5x30m in 4.70s or less
75m in 15s and 25m recovery of 20s
CODA test
Category 3/3Dev, 4/4Dev & 5
6x40m in 6.2s or less
75m in 15s and 25m recovery of 22s
If you would like to practice the test you can download them here
Category 1-2dev
Category 3SAR-4Dev
The Yo-Yo Test
The Yo-Yo test is being used increasingly in refereeing, and although not a mandatory requirement it is often used as a measure of fitness.  The test is similar to the traditonal bleep test and is set up as shown:
Anyone wishing to practice the test can download the MP3 here,