2020/21 Training Arrangements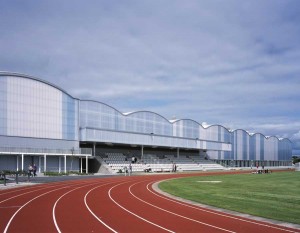 Training will resume on Tuesday 30 March 2021 and will continue on Tuesdays thereafter. 
The session starts on the track at 6.30pm and finishes by 8.00pm.
Attendees MUST advise the Association Manager in advance (Sun – Tues) that they want to attend a session.  Numbers will be restricted to 26 Referees – on a "First come, First served" basis.
An Attendance Register will be operated by the Association Manager and provided to ASV, if required, for "Test & Protect" purposes.
Training will operate in 2 groups, each having a COVID Officer and a Trainer.  The groups will be allocated at the start of each session. There will be no movement between the groups during a session.
Access to the facility is via the black metal gate adjacent to the Car Park at the Linksfield Road end of the ASV site.  Access will only be between 6.20 and 6.30pm. Strictly no access after 6.30pm.
Access will be controlled by ASV Staff for the first 4 Tuesdays. Thereafter, from 27 April, the ASV Passport will be the only means of access.
The ASV Passport can be purchased from ASV Reception after 8 April 2021.
Referees should arrive ready to start the session – there will be no access to changing facilities but the outdoor toilet will be available.
Referees should bring their own (full) water bottle.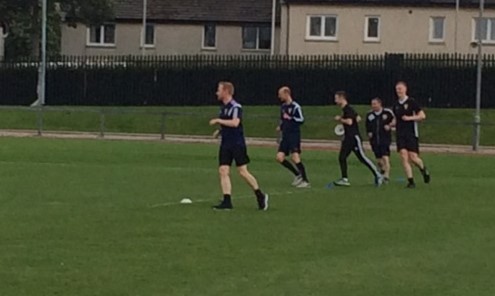 Fitness Tests for Season 2020/21
Fitness Tests will be shared through Association Manager.  Keep an eye out of notifications.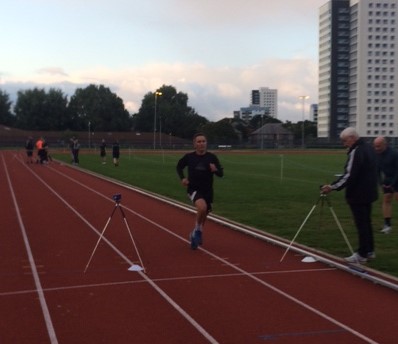 Fitness Test
The FIFA fitness test is completed in two parts;
6x40m sprints (5x30m for Specialist Assistant Referees)
10 laps of the track set up as 75m run, 25m recovery x 4 = 400m track.
SARs must also complete a Change of Direction (CODA) test.
The timings for these are below:
Category 1 – 2Dev
6x40m in 6.0s or less
75m in 15s and 25m recovery of 18s
Category 3SAR and 3SARDev
5x30m in 4.70s or less
75m in 15s and 25m recovery of 20s
CODA test
Category 3/3Dev, 4/4Dev & 5
6x40m in 6.2s or less
75m in 15s and 25m recovery of 22s
If you would like to practice the test you can download them here
Category 1-2dev
Category 3SAR-4Dev
The Yo-Yo Test
The Yo-Yo test is being used increasingly in refereeing, and although not a mandatory requirement it is often used as a measure of fitness.  The test is similar to the traditonal bleep test and is set up as shown:
Anyone wishing to practice the test can download the MP3 here,